This page will be all about one of my hobbies... bikes.
Bikes we own...
Trips we've taken...
Everything about the wonderful world of Harley-Davidson...
... and the open road
MORE TO COME...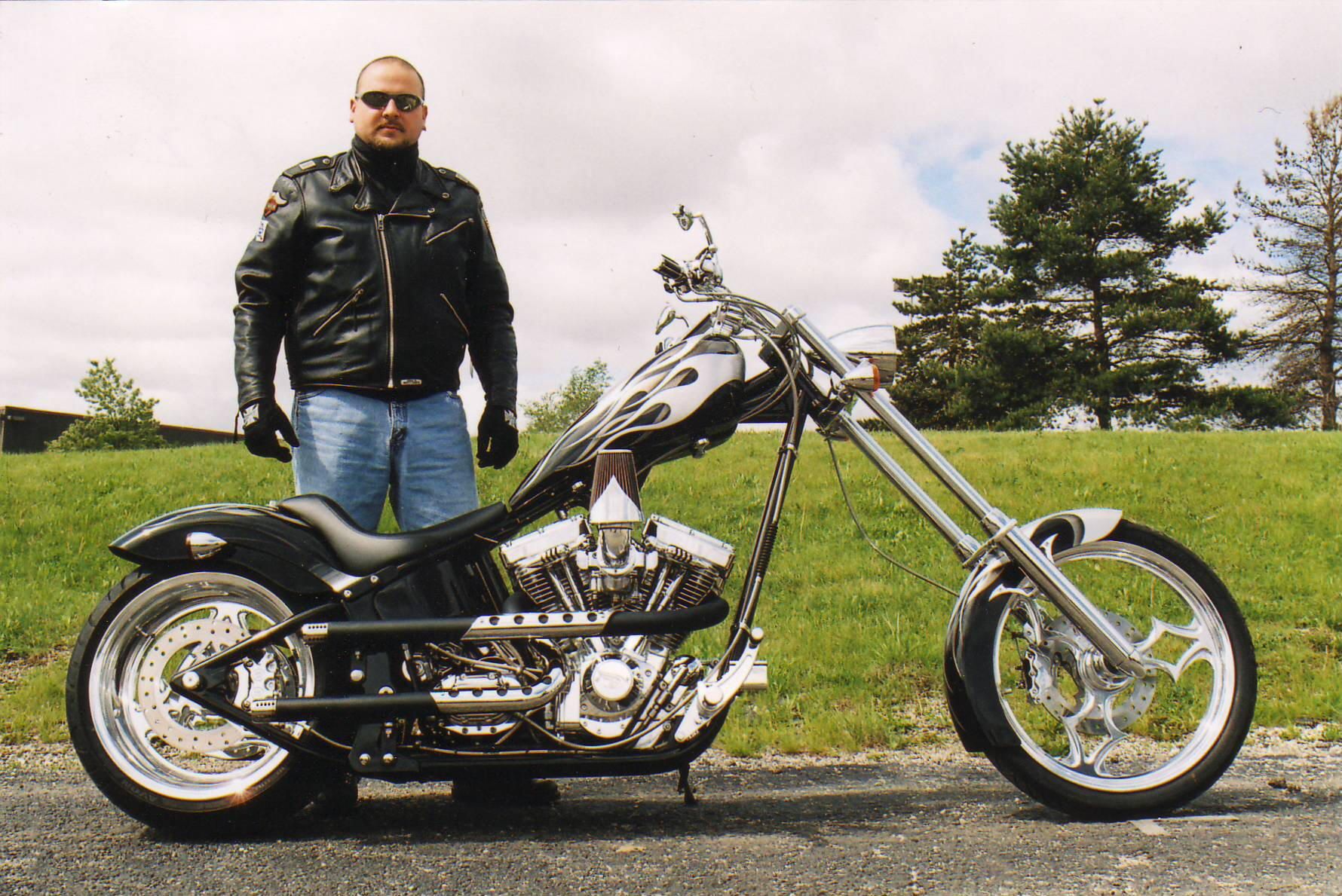 Me with my 2003 Big Dog Chopper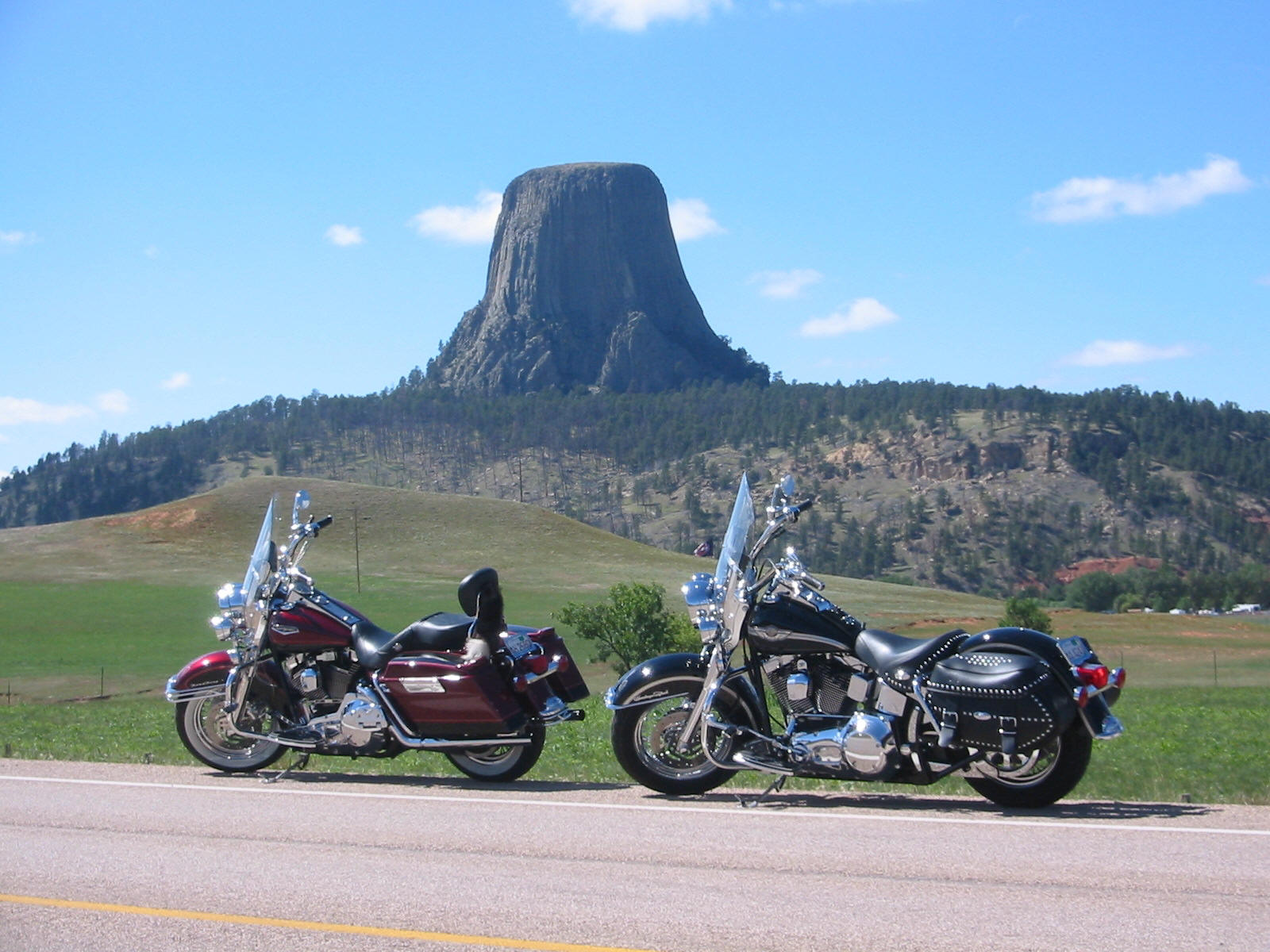 My 2000 H-D Road King Classic & Julie's 2003 H-D Softail Heritage
at Devil's Tower in Wyoming (Sturgis - 2005).